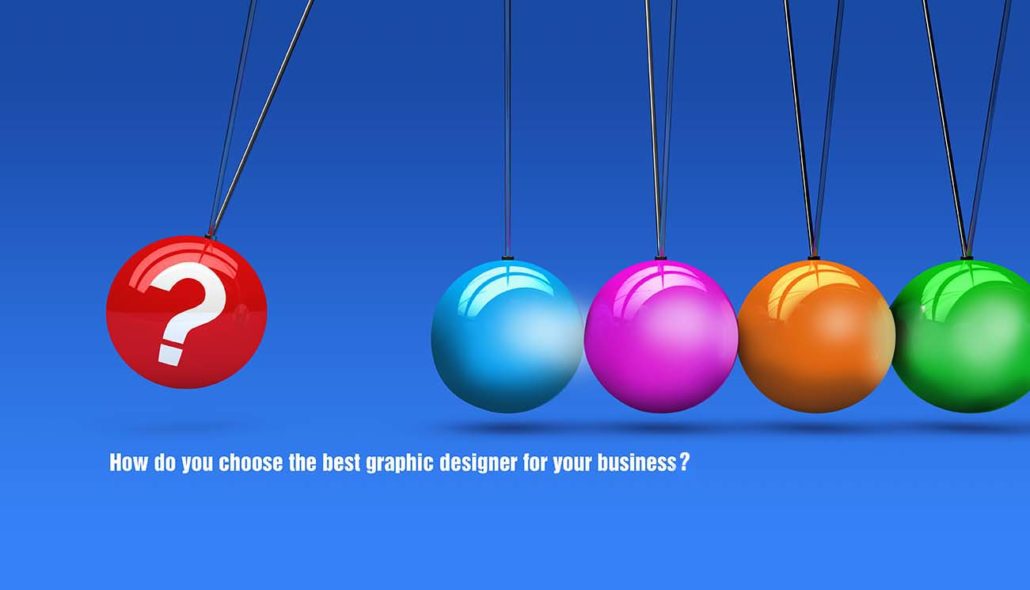 So you have a graphic design project and no designer. What should you do? Is it really that important to have a professional graphic designer?
In a pinch, you can DIY your graphic design project or assign it to someone within your organization. But don't make the mistake of thinking this will be the only time you need graphic design. Why wait to hire an experienced graphic designer, when you can start building a valuable relationship now? A designer will approach your project differently than an employee or intern who is trying to squeeze it in on top of other work. A professional graphic designer will bring experience, focus, professionalism, and strategy to the table.
Ready to get started? Here are our 7 tips for hiring a graphic designer.
Think about your ultimate goal. Make sure you've done your homework and fully thought through what you'd like to accomplish with your graphic design project. You'll get better results, and you'll make it easier for your graphic designer to get started.
Be as clear and complete as possible about your expectations for the project. Great communication goes a long way! This could be an official document (known as a creative brief) or just a good conversation. Make sure you've clearly communicated the who, what, when, where, and why of your project. Look for a designer who is a good listener. You can check understanding by having them state the goals of the project back to you in their own words.
Hire someone with the right skills and experience. Don't underestimate the value of experience in your industry and in graphic design. Hiring an experienced graphic designer will save you money – they'll be able to make recommendations about what will work and what won't.
Look beyond portfolios. Portfolios are helpful, but they don't tell the whole story. Check out client testimonials, and maybe even contact a client to get direct information about what it's like to work with the designer. You can also ask about numbers that show the results your designer was able to achieve for other clients.
Look for a graphic designer who also understands marketing. There are designers who can execute your project, and there are those who can elevate your vision. Look for a person or team that understands marketing strategy. Your projects will have a greater impact.
Test the waters. The cost of NOT hiring a professional is often higher than the cost of hiring one—measured in missed opportunities. To ease in, try a small project first to see how it goes. Evaluate your designer's process, workflows, speed, and professionalism to find a great fit that will add value to your business.
Build a relationship. Chances are, you'll need more than one graphic design project. Finding the right designer will pay exponential dividends as time goes on. The longer you work together, the better—they'll learn more and more about your business and you'll know you have someone you can rely on for professional, timely work.
Remember, everything your business produces—from a logo to ads to your website—paints a picture of your business to the world. It all contributes to your brand, and intangible asset built through each interaction people have with your business—and anyone or anything that represents it. If you do your graphic design project yourself, the risk is coming across as amateur. You might make a mistake or faux pas that a professional graphic designer would have flagged.
Need help or have questions about a graphic design project? Contact us at Pirih Productions 909-336-4373 or 909-698-1026 and let us point you in the right direction.
Or drop us an email at: info@pirih.com
https://pirih.com/wp-content/uploads/2018/08/ppWebHeaderWht-300x72.png
0
0
adminpirih
https://pirih.com/wp-content/uploads/2018/08/ppWebHeaderWht-300x72.png
adminpirih
2020-02-05 23:06:37
2020-02-06 00:00:25
How do you choose the best graphic designer for your business?